---
NIKLAS WALLENBORG
( Interdisciplinary artist, with an interest in socialism, sci-fi, digital culture, space and the apocalypse )
---
Works / Projects
---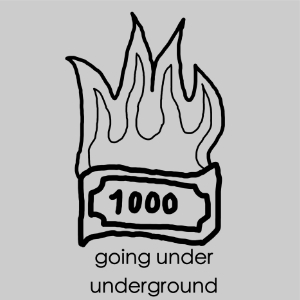 So this is my new way of not making any money... A new publishing company "going under underground" I will release comics, art and other things I love!
Publication History:
2023:
Cute Cats and Capitalism
148x148 mm 24 pages, soft cover. 100 sek plus shipping

"Cute cats thinking about capitalism"
2022:
Jerry (and A.L.) - Season 1
148x148 mm 104 pages, soft cover. 150 sek plus shipping

"A blue-collar space comic. The year is 2122 and this is the story about Jerry, a blue-collar worker on a 40-year contract aboard the commercial cargo vessel the CSS Ananke and the ships computer A.L (Artificial Labor controller ) a sentient computer with artificial intelligence."
The Communist Manifesto - The Bootleg Edition
148x210 mm 80 pages, soft cover. 250 sek plus shipping

"Compiled from photos of pages taken from various editions of The Communist Manifesto"
---
Virtual Total Eclipse(of the heart)
Recreate the first Meal Eaten in Space
How to Explain Internet and the Age of Surveillance Capitalism to a Karl Marx bust.
Everlasting (neverending) Sunrise/Sunset
Time will tear us apart and draw us together
Utopia - Our own fantasy will be the Revolution.
---