---
NIKLAS WALLENBORG
( Interdisciplinary artist, with an interest in socialism, sci-fi, digital culture, space and the apocalypse )
---
Works / Projects
---
www.i-still-loooove-you.com
www.i-still-loooove-you.com is an "empty" / blank hompage that gets a new random background colour every time it's reloaded. The colors are from the 216 Web safe colors, which emerged during the early era of the internet; a standardized palette of colors that displayed consistently across all major browsers.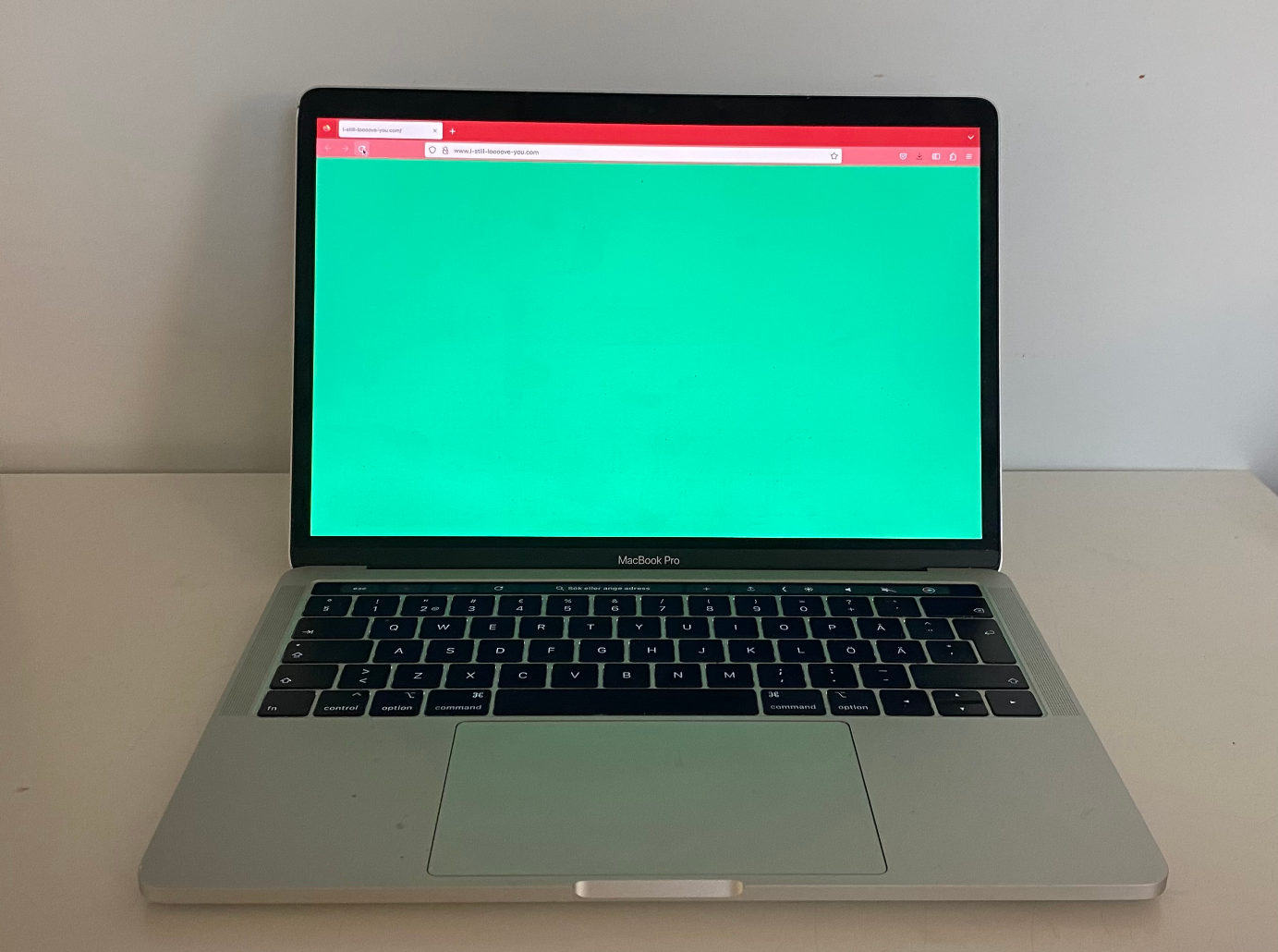 Visit: www.i-still-loooove-you.com
---
Virtual Total Eclipse(of the heart)
Recreate the first Meal Eaten in Space
How to Explain Internet and the Age of Surveillance Capitalism to a Karl Marx bust.
Everlasting (neverending) Sunrise/Sunset
Time will tear us apart and draw us together
Utopia - Our own fantasy will be the Revolution.
---