---
NIKLAS WALLENBORG
( Interdisciplinary artist, with an interest in socialism, sci-fi, digital culture, space and the apocalypse )
---
Works / Projects
---
Low-Life, High-Tech
"A good GIF should loop forever"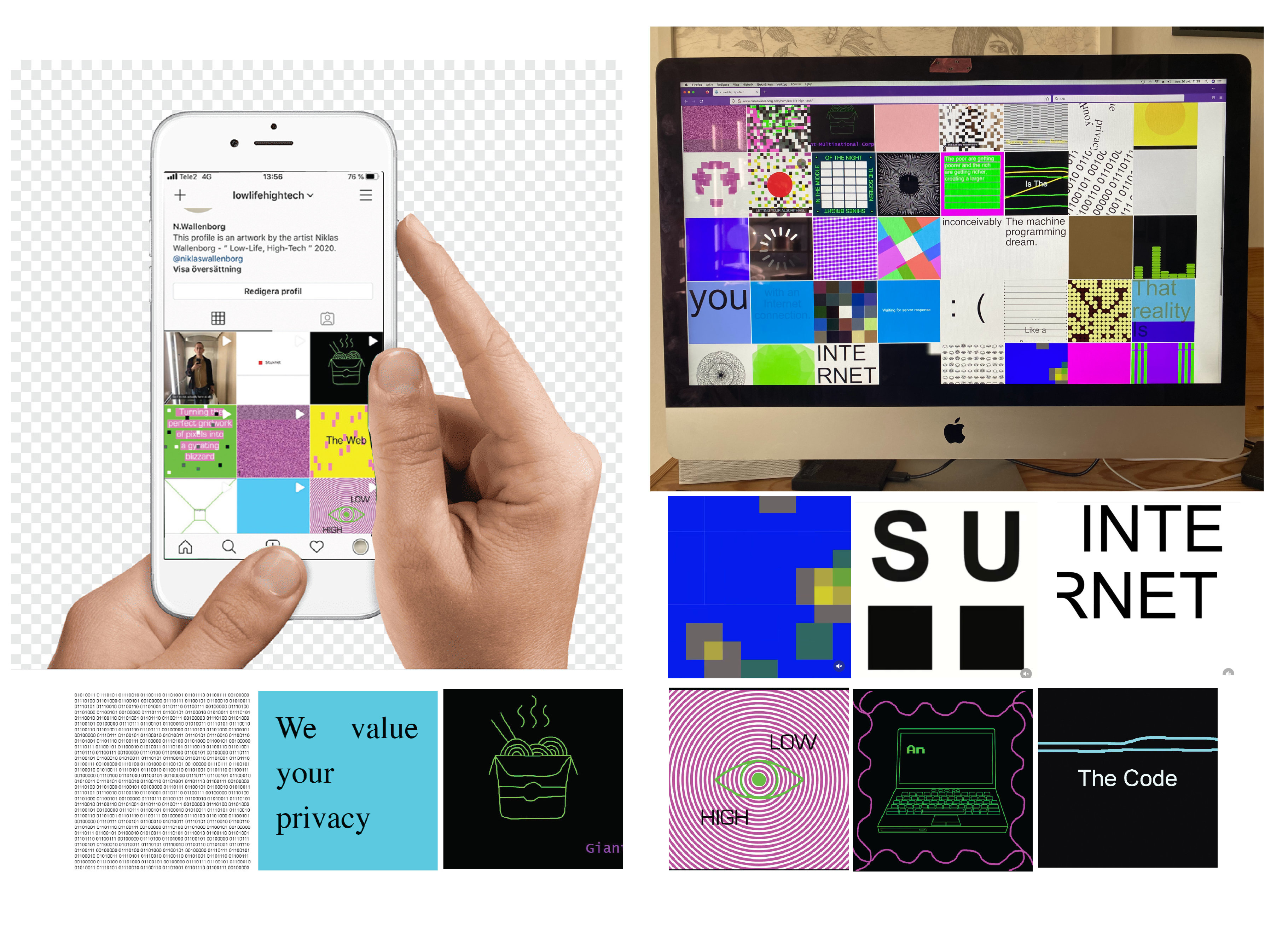 To see all GIFs press enter.

---
Virtual Total Eclipse(of the heart)
Recreate the first Meal Eaten in Space
How to Explain Internet and the Age of Surveillance Capitalism to a Karl Marx bust.
Everlasting (neverending) Sunrise/Sunset
Time will tear us apart and draw us together
Utopia - Our own fantasy will be the Revolution.
---